Houseplants for the Beginner and Beyond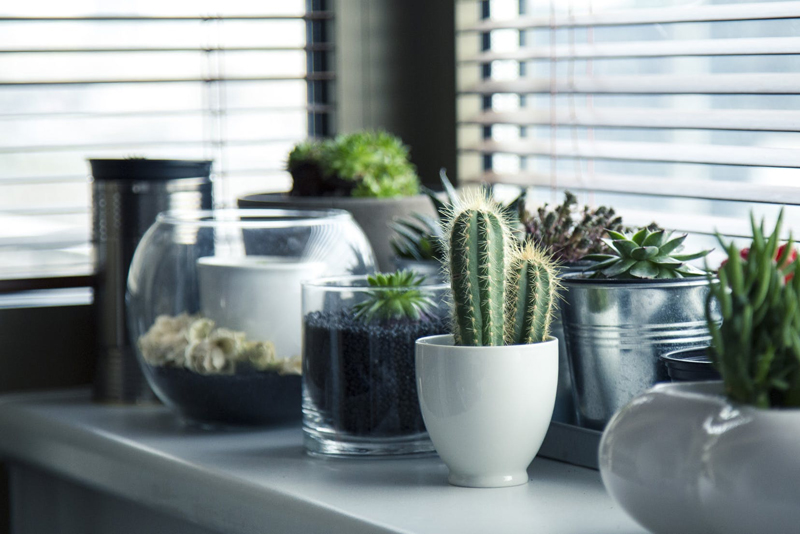 Have you ever wanted to know how to enjoy plants in your home? Would you like to learn how to develop your own plant space?

You can create a space in your home to grow, and display your plants. You do not have to go to a botanical garden to enjoy plants! Growing plants can be pretty easy, and part of the trick is doing a little research, and getting to know the plants that you want to grow.

Learn to collect, raise, adopt, propagate, restart, and rescue plants. Remember that collecting interesting containers be an inexpensive, and an easy thing to accomplish, to display your plants.

It is not hard to become the person who is known as the person with the green thumb. The key is to have the passion, and desire to see things grow, and thrive.

Something to know from the very beginning, most plants require warmth, light, water, and soil, and with time fertilizer. Of course there are exceptions like Air Plants, if you don't like working with soil. All you need is an air plant, warmth, light, container and a way to let these plants take a bath.

The key to gathering, and enjoying plants, is to pick a plant that you enjoy, but make the plant simple in the beginning. Why not grow Pothos? They grow like crazy, and require very little time, and attention, the perfect plant in my opinion for beginners.

Orchids and African Violets are very popular right now, but be careful. Just because you see a pretty blooming plant, does not mean you are purchasing a good beginner plant. These plants can be easy to kill if you don't have the basic skills. Fit them into your plan for plants, after you have a little experience working with plants.

Learn the process of picking up new plants and ordering plants online. Know what to do when they get them home to keep the plants from going into shock due to the change in environment. Realize that each plant has its own specific requirements to thrive. If you pay attention to your plants, and realize that you working with a living organism, then having multiple species in your home is a snap.

When starting to gather plants, you need to concentrate on only purchasing, and acquiring healthy plants. You don't want to get discouraged, by overreaching in the beginning. Learn to adopt plants that need help, after being neglected. If you decide to start raising plants, if does not have to be an expensive venture. I have adopted many plants that were destined for the garbage, because owners lost interest. Look for sales, and get plants when in season, or on sale, especially, if you want to bring a normally outside plant, inside as a house plant. You can use soil from outside, but I would avoid it unless you know how to sterilize it. Just know that in today's world, specialized soils are available at garden centers, problem solved.

Next time you open an interesting can or glass food container, save, and clean the container. You want to start plant cuttings, save small containers, that people throw out every day. Everyday glasses and single serve coffee pods make excellent vessels to start plants.

Learn more about specific ways to pick grow and multiply your supply of plants. Find out how to start your own collection, and keep from spending tons of money, in the process.

Plants can be extremely therapeutic, and draw out creative strengths, which can be very rewarding. If you want a hobby, or a way to dress up your home, or just forget about the world for a while, then growing plants could be your answer.

There are so many difficult things that we have to deal with in life. Why not do something that can bring beauty and satisfaction to your life.

Until next time, keep your surroundings alive and growing!

This site needs an editor - click to learn more!


Related Articles
Editor's Picks Articles
Top Ten Articles
Previous Features
Site Map





Content copyright © 2022 by Theresa Ullman. All rights reserved.
This content was written by Theresa Ullman. If you wish to use this content in any manner, you need written permission. Contact BellaOnline Administration for details.